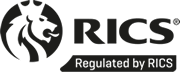 Healthcare Investment Consultancy
There is currently great interest from investors seeking to acquire commercial property investments within the healthcare sector. This is driven by the prevailing level of low interest rates together with the secure income being offered by this sector.
Healthcare properties were once seen as being a niche sector which would not ordinarily appeal to property investors, but as new medical centres tend to be of a larger size, coupled with strong investment yields, they have become an attractive option for investors seeking new opportunities. With greater emphasis being placed on healthcare provision at the primary care level, particularly following the Health and Social Care Act 2012 there has never been a better time to invest in this area of the property market.
In the majority of instances the lease granted to a doctors' practice is for a term of 20 years or more. The rent tends to be in line with the level of rent that the doctors' practice receives previously from the Primary Care Trust, now from the NHS Commissioning Board, (with sometimes a modest adjustment being made for the difference in repairing or insuring liabilities). Therefore, the rental income is considered to be extremely secure.
Investment opportunities arise when a property is sold by the freeholder (or long leaseholder). This may be a commercial developer who has completed a new development, with the doctors' practice being a tenant of the building, but wishes to sell the property to realise the development profit. Other opportunities arise when a doctors' practice owns the freehold interest but wishes to sell the freehold interest whilst remaining in occupation by way of a lease (a sale and leaseback transaction).
Although the price achieved depends on a variety of factors that always affect a property's valuation (such as location, age and specification of the building) the terms of the lease will be critically important to determine the value as an investment. Generally, the longer the lease term, the higher the investment value will be. The number of tenancies in a building will also be a major influence.
Where leases are being granted, Primary Care Surveyors can advise on the terms of the lease to meet the clients' aspirations.
Our transactional and sale & leaseback skills can be of valuable assistance to investors wishing to extend their healthcare property investment portfolio or to those wishing to divest of their property. Adam Thompson has acted as investment agent on numerous transactions in the sector throughout the country, both as selling agent and advising those seeking to acquire healthcare property investments.