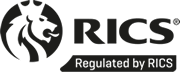 Expert Development Advice
The Primary Care sector is facing increasing pressure and demand to provide a greater range of services. The current trend is towards larger primary care premises, or co-location of multiple GP practices, providing facilities to treat a greater number of patients within one building.
With the level of demand increasing for premises, property development and investment opportunities within this field of healthcare are increasing.
Primary Care Surveyors offers a complete portfolio of development consultancy services, covering:
Development Appraisal
Site Finding
Legal Compliance
Town Planning
Lease Negotiation
Rent Negotiation
Co-occupiers
In order to mitigate the exposure to risk for the developer (albeit an experienced developer or a doctors' practice undertaking the development) it is important to ensure that all the lease and rent agreements are agreed prior to construction commencing and major costs being incurred.
Whether you are a GP developing your practice or an outside developer, Primary Care Surveyors can provide you with professional advice to establish a high-quality, purpose-built medical centre.