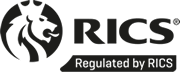 Primary Care Surveyors is a trusted firm of expert surveyors specialising in the primary care property sector. We are based near Havant in Hampshire, but we operate in London and across the UK.
We are currently looking for an enthusiastic and commercially aware individual to undertake a range of interesting and challenging work. Prior experience in the primary care sector is NOT a requirement, as training can be provided, but candidates MUST be RICS qualified and be a Registered Valuer, and must be willing to learn.
Our ideal candidate will have a strong work ethic and be organised and willing to travel. This is potentially a flexible role that will allow the successful applicant to work from home when necessary, as well as in the Hampshire-based office, and will require travel around the UK for premises inspections, which can be arranged to suit all parties involved. The applicant therefore will need to be capable of being self-sufficient and of managing their own workload efficiently. Candidates will also need to have their own car.
The role will essentially consist of lease consultancy (including rent reviews) and valuations, but there may be opportunities to advise on other service lines to clients.
This is an excellent opportunity to join a busy and enthusiastic team of professionals within a friendly working environment.
If you are interested in this role, please send your CV to office@primarycaresurveyors.com