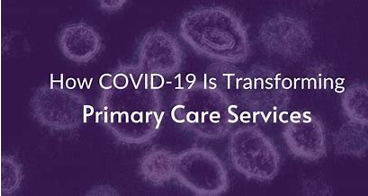 Adam Thompson of Primary Care Surveyors, specialists in all property matters in the primary care sector, looks at the way practices may have to change after COVID-19.
In order to both be safe and provide the best care for patients post-pandemic, what will the Primary Care sector look like, and why is property obsolescence a possibility as surgeries and medical centres strive to adapt as the pandemic recedes? Adam Thompson explains
Considering the ongoing challenges to the health care sector during the COVID-19 pandemic, what can we learn from current operating and distancing methods?
Furthermore, how can property infrastructure change to be more effective, to offer a more streamlined and safer service to the patient, whilst protecting medical staff?
Throughout the current COVID-19 pandemic, the recurring phrase on everyone's lips has been 'the new normal' – whatever that is! However, it is fair to say that when we exit the current crisis, the overall business landscape will have changed beyond belief, and in a direction that was never expected. The need to travel to a place of work may no longer apply, now that the ability to work effectively and remotely is proven, and the ability to receive services without the need for a physical presence is developing as a real alternative to 'face to face' consumer interaction.
How will this translate to the primary care sector? What will new medical centres look like? How will the physical envelope – the bricks and mortar – be configured to be patient-friendly, and keep staff safe, whilst offering clinicians new ways of working? After COVID, and the possibility of a further six months of restrictions, practices will be exploring the property measures that can make a difference.
As a result, we may see an accelerated rate of property obsolescence in the primary care sector, where current facilities prove impractical and need change. Through these tough times, practices have explored many new policies: putting in place distancing rules; limiting the number of patients allowed into a surgery; and distance consulting online. What are the changes we can take forward from everything we have learned?
The technology for online consultation is here today, offering patients and medical practices new ways of working, at three levels of engagement. The first, Self Help, offers patients an alternative way of gaining medical advice, with platforms like 'GP at Hand' and 'My GP' leading the way. The second, online Video Consultations, enable clinicians to conduct 2-way patient conversations and send documents via SMS, through platforms such as 'accuRx' and 'eConsult' – either as standalone systems or integrated into the clinical systems at the practice. Finally, Artificial Intelligence (AI) offerings with portals like 'Babylon' and 'GP at Hand' being early examples.
These technical advances beg many questions: Do we need surgeries? If we do, what size do they have to be? Do they need to be as big as surgeries are now? Smaller? Will the footfall be lower than now? Post-COVID, might the staff consist largely of senior nurses and medical assistants, with GPs consulting from afar via a teleconference portal? The technology for primary care to work differently, taking treatment and care to the next stage, needs a physical pairing with the built structure, and it may be that the confines of the physical structure that will hold surgeries back.
What needs to change now, to incorporate COVID-19 measures into the overall infrastructure? The ability to change the layout of the surgery is crucial. Having the ability to operate two 'one way' systems would be imperative, with 'hot' and 'cold' zones in the building such that, in extreme times, patients can move down 'hot' routes, and staff could move safely along 'cold' routes. This will require dedicated entrances and exits: more exit points; fewer pinch-points; and more doorway access to treatment areas and consulting rooms. Interlinking doors may allow staff entrances to become COVID doors, in times of need, for greater flexibility.
A radical comparison we could learn from is the 'drive-through' model in the food service industry. For primary care, the patient may enter the surgery, interact with a virtual receptionist (who may well not be in the building) to have their symptoms recorded. To free up the valuable time of clinicians the new medical centre may include internal or external service pods where self-diagnosis would be more in-depth – whilst those devices may yet not exist, technology is changing rapidly. Access may be granted 24/7 via an access code delivered by text or mobile device notification. Automated sample and swab-taking would be possible, and finally patients are consulted by a clinician via videoconferencing. Upon the completion of their appointment, the patient exits the building, having not physically encountered a member of staff or another patient, thus reducing risk.
There will be an accelerated rate of change. Design obsolescence may well accelerate with older surgeries struggling to comply and becoming casualties. In response to COVID, London hospitals have focused solely on elected procedures, trauma and A&E, taking out-patients out of the equation – and leaving primary care to manage the additional work load. Since March 2020 and the onset of COVID, it is well-accepted that six-years of transformation was accelerated through a six-week period, with the implementation of technology pushed through without consultation – such was the need. That is how much the landscape has changed.
Will medical centres will become larger, with smaller practices joining and collaborating, working together to create facilities that can serve the needs of 50,000 patients and upwards? There is a definite need for new medical centres, capable of dealing with more patients, and dealing with them during a crisis like COVID. We just must create a new model that can become the 'new normal'.
About: Primary Care Surveyors
Primary Care Surveyors (PCS) was established in 2009 by Adam Thompson to provide advice on all primary care property matters, including rent reviews, valuations, lease consultancy, development and investment transactions. PCS offers a complete and integrated service to general practitioners, advising on and implementing rent reviews to maximise the value of the practice property. It looks creatively at ways to include other service providers, thereby improving returns on the property asset. PCS also acts for many commercial landlords of such properties and provides advice on asset management opportunities.