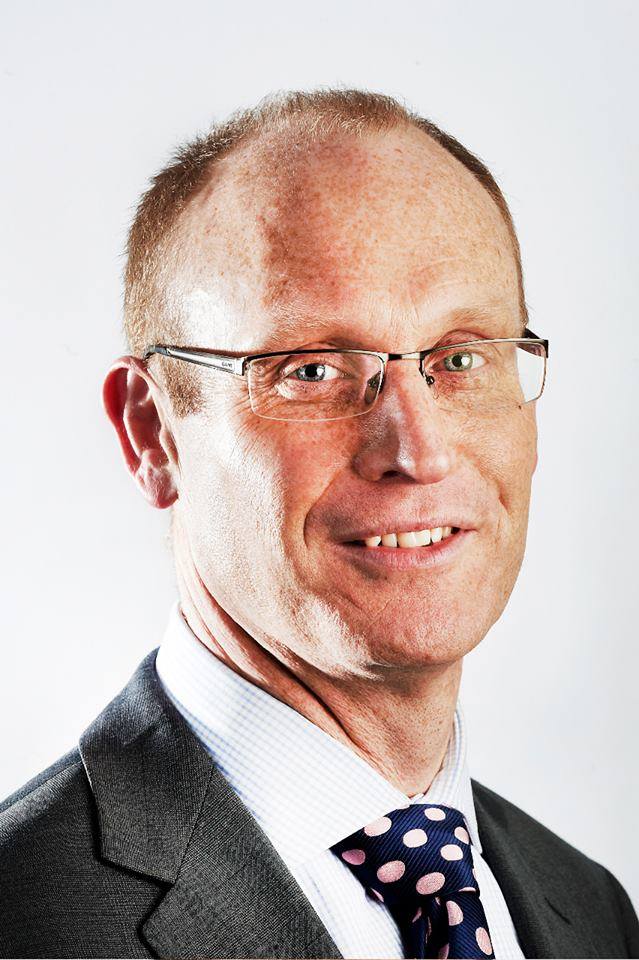 Adam Thompson of Primary Care Surveyors has been appointed to manage the transition of two separate GP practices into one new, state-of-the-art medical centre in Victoria Drive, Eastbourne, East Sussex.
The Green Street Clinic and Enys Road Surgery in Eastbourne occupy similar 'house conversion' surgeries, and both have outgrown their current space due to increasing patient numbers and new working practices. Working on economies of scale, building a new medical centre for the two practices offers an ideal solution for expansion and the sharing of facilities, providing a modern environment in which the two merged GP practices can grow.
On the day the centre opens, which is anticipated to be early 2021, the combined number of patients will be in the region of 20,000 – however, the centre will be capable of meeting the needs of up to 30,000 patients, thus future-proofing both businesses. The new medical centre will extend to an area of 1,976 square metres and will be fully let on a 25-year lease once completed.
The building will be constructed to a high specification and is expected to achieve a BREEAM 'Excellent' rating once completed. BREEAM is a sustainability assessment method that is used to masterplan projects, infrastructure and buildings, whilst setting environmental standards focusing on the most influential factors, including: reduced carbon emissions; low impact design; adaption to climate change; ecological value and biodiversity protection.
The new centre will be home for 8 GPs from Green Street Clinic, and 5 GPs from Enys Road Surgery. One of the innovations of the new facility will be that all GPs will share consulting rooms, on an individual three-day shift rotation, after which a new clinician will occupy that space. This will allow doctors at the end of their consulting shift to withdraw to an open plan office on the top floor of the centre, where they can carry out administration and follow up on patient contact in a convivial environment with other GPs and staff, creating closer working relationships.
Adam Thompson from Primary Care Surveyors (PCS) will be the Development Surveyor on the project, negotiating Heads of Terms and the Development Agreement on behalf of the doctors of both practices. Adam will also work with the architects and constructors, negotiating the specification for the new centre, attending regular site meetings and monitoring the progress of the overall construction programme to full and final completion.
Mark Gaffney is the lead GP on the project and was instrumental in instructing Adam Thompson and PCS. Mark comments: "Colleagues from the two merging practices are very excited at the prospect of this new medical centre. Not only will it provide a unique working environment, allowing both medical practices to pool resources, but it will also provide the new Victoria Drive Medical Centre, as it will be called, with the opportunity to offer additional and much-needed services to the local community. The development funding for the construction is being provided by Primary Health Properties PLC, and we as a group need to be in control of this development from the initial negotiations right up to the final completion. That is why we have appointed Adam and his colleagues at PCS, who can work with Primary Health Properties with regards to the funding, as well as ensuring this project remains on budget and on time and is completed to the high specification we are seeking."
With the merging of the two clinics, the local Eastbourne community will have access to a list of services that will now include full maternity care, including ante-natal clinics, child health checks and immunisation, as well as family planning and contraception advice. Other services will include: an asthma clinic; blood pressure checks; cervical smear testing; cholesterol screening; diabetic clinics; flu vaccinations; and hypertension and coronary heart prevention. The centre will also be able to carry out minor surgical procedures, offer NHS health checks and provide travel advice and vaccinations.
Primary Health Properties (PHP), whose group's portfolio comprises over 480 primary healthcare facilities, will be providing £8.4 million of development funding for the construction. With most of their healthcare facilities being GP surgeries, and with other properties let to NHS organisations, pharmacies and dentists, PHP endeavours to provide high quality buildings for its tenants and to provide high quality assets for its shareholders.
Adam Thompson concludes, "PHP is a strong business partner on this project and creates progressive returns for shareholders by investing in healthcare real estate let on long term leases, backed by a secure underlying covenant where much of rental income is funded directly or indirectly by a government body. My role on this project is to work with PHP, representing the partners of the new Victoria Drive Medical Centre, ensuring their expectations are met and the project progresses in the appropriate manner, and finally managing the transition of the two separate medical practices into this one brand new medical facility."