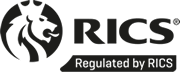 Wokingham Medical Centre Practice
Tudor House Medical Practice in Wokingham, Berkshire, began 2014 in a 16th-century building within the town's medieval boundaries. Built originally as a mansion, Tudor House was used as a school in the late 1800s, as offices in the early 1900s, and was an antique dealer's premises until its conversion to a doctors' practice in 1938. Despite its long and interesting history, in recent years Tudor House became too small and too dated to adequately function as a doctors' surgery and the practice required larger and more modern premises in order to serve the local population.
The doctors approached Primary Care Surveyors to act for the practice and to advise on the acquisition of Ash Court, a 1990s-built former office block, conditional on the NHS approving conversion and extension of Ash Court into a new medical centre. This approval having been received, we then acted as Development Surveyor for the practice and negotiated the level of rent from the NHS, as well as advising on occupation of the building, to ensure that adequate value was being generated. These figures were compared to the cost of acquiring and converting Ash Court, to ensure the new medical centre would be viable.
During the development we liaised with the professional team, including architects Barbara Weiss Associates, to ensure the development was carried out to the highest specifications. Since opening in 2014, the ultra-modern new medical centre has gone on to win two prestigious architectural awards. Comprising accommodation for General Medical Services, pharmacy, private health care and complementary health, Wokingham Medical Centre now serves 23,300 patients, with a projected increase to 32,000 patients by 2025.