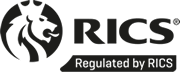 On a site previously owned by the Ministry of Defence, the ground floor area of a proposed new residential block was identified as providing potential opportunity for the delivery of a new medical centre.
Acting on behalf of H-Med, Primary Care Surveyors undertook negotiations with the principal developer, Berkeley Homes, to acquire a long leasehold interest of the shell and core of the ground floor accommodation. Simultaneously we undertook negotiations with a nearby doctors' practice to relocate them from their existing surgery. These negotiations also required the involvement of the Primary Care Trust, who instructed the District Valuer to advise on rental values and lease terms.
All parties worked in cooperation to bring about the delivery of the medical centre to serve this significant new development, the Royal Arsenal Riverside development, prominently located adjacent to the River Thames, and the new medical centre opened in October 2012.
Royal Arsenal Medical Centre now provides 10 consulting rooms, 5 treatment rooms and ancillary accommodation. The medical practice provides a wide range of services which, together with an adjacent pharmacy, have vastly improved the healthcare provision to the local population.
The accommodation has been leased to the GP practice for 25 years. The long leasehold interest was forward-sold to Medicx, who retain the investment proposition.