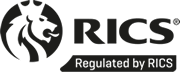 Leap Valley Medical Centre
The new Leap Valley Medical Centre, located in Downend, Bristol, features an airy atrium, a lovely, well-lit waiting room and colours that really give it character. After being appointed by the doctors' practice as their development surveyor for the new medical centre, Primary Care Surveyors negotiated the development agreement and Heads of Terms for the lease with the appointed developer, Kitto.
Since opening in November 2014, the doctors' practice have taken an overriding lease of the whole building and Primary Care Surveyors has sublet part to a local pharmacist and renegotiated the terms of the sub-lease. Above the pharmacy there is an additional suite of accommodation, comprising three consulting rooms, a waiting room and an admin office, which is available to let separately and is also available for people to hire. The medical centre has been sold on by Kitto to Primary Health Properties.