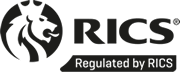 Ashley Centre Surgery in Epsom, Surrey, opened on 30 July 2021. Primary Care Surveyors (PCS) was appointed on behalf of the Surgery in 2016 the initial role was to negotiate the terms of the 20-year lease.  Thereafter PCS role continued as the monitoring surveyor for the process for the delivery of the medical centre.
As monitoring surveyor, Primary Care Surveyors represented the surgery on the negotiation of the layout of the medical centre's 830 square metres; negotiating room data sheets down to the finest details including fixtures, fittings and sockets.  The upgraded facilities will enable the Surgery to deliver the very highest levels of personalised medical care within the NHS to its 11,000 patients in its catchment area which covers Epsom and Ewell and the northern part of Ashtead.
The Surgery features modern and accessible features and 17 parking spaces along with a drop-off zone at the back of the surgery for wheelchair entry.
The project has been 18 years in the making, the last five of which involved detailed involvement and advice from Primary Care Surveyors' Director Adam Thompson who negotiated the terms of the lease and agreed the Heads of Terms.  Adam has over 25 years' experience as a chartered surveyor specialising in the primary care sector, with extensive experience in the development of new medical centres.
The building was BREEAM-certified with the sustainability assessment of "Very Good" placing it in the top 25% of UK new non-domestic buildings.  This largely depends on the heating and lighting systems within the building but also how these and materials are sourced.  
"Primary Care Surveyors ensured the very smooth running of the monitoring and surveying elements of the new surgery. Adam's perspective provided us with professional and independent reinforcement, ensuring the monitoring of costs whilst pushing for quality, communicating through visits and Teams meeting, all resulting in a Surgery we can be proud of."
Ruth Harmsworth, Practice Manager, Ashley Centre Surgery