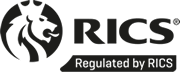 Currently Available: Chartered Surveyor
We're on the lookout for a chartered surveyor who is passionate about all things in the primary care property sector.  We're looking for someone who is as excited about the role as we are about primary care and building long-standing client relationships.  The candidate will excel in the position if they take a proactive approach to the work, which will allow the role to expand, thereby creating an avenue for further growth.
Over and above this, we're looking for someone who fits the following criteria:
Relevant commercial property experience
Adept at client relationship building
Excellent negotiating skills
Pragmatic and proactive
Professional and courteous
Comfortable with either a contract or salaried position – this could be full-time or part-time, dependent on the candidate.
The successful candidate will work alongside PCS founder, Adam Thompson, who has extensive experience in the primary care property industry.  The candidate will no doubt benefit from working closely with him, gaining rare insights into a niche area that not many professionals are privy to.  There is so much scope to make this role as big as you're willing to go.
Primary Care Surveyors Ltd is a market leader in providing specialist property advice to the primary healthcare sector.  As a small, niche business we are passionate about providing quality, professional advice in a personal way.